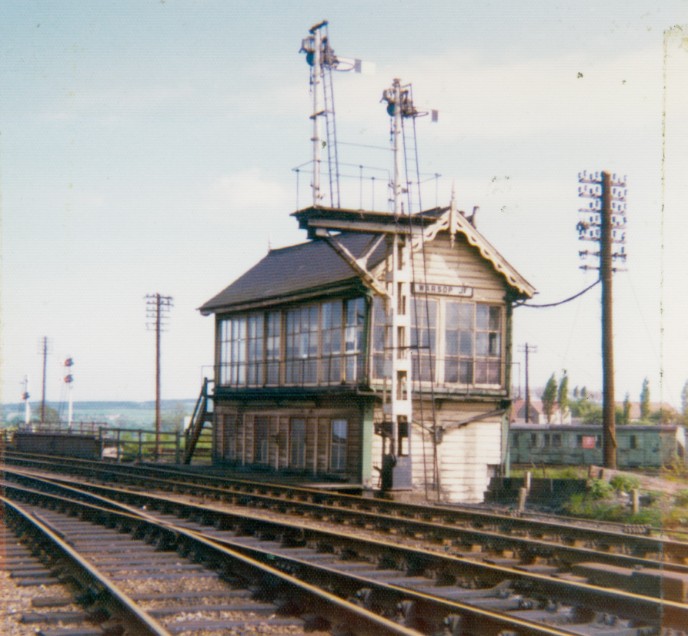 Warsop Junction signalbox pictured by Derek Talbot (shared by Chris Booth) in 1975.
This box opened in 1899 and was closed on the 23rd of January 1983 with control transferred to Shirebrook Junction with colourlight signals and motor-operated points.
The box was situated on the bridge top at the junction and was at the time said to be suffering from severe subsidence.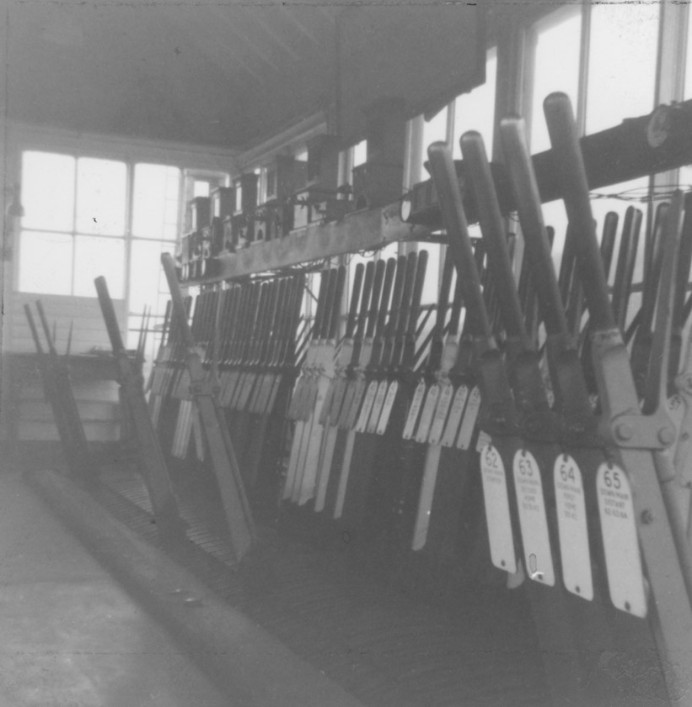 Interior shot pictured by Derek Talbot in 1969, (shared by Chris Booth).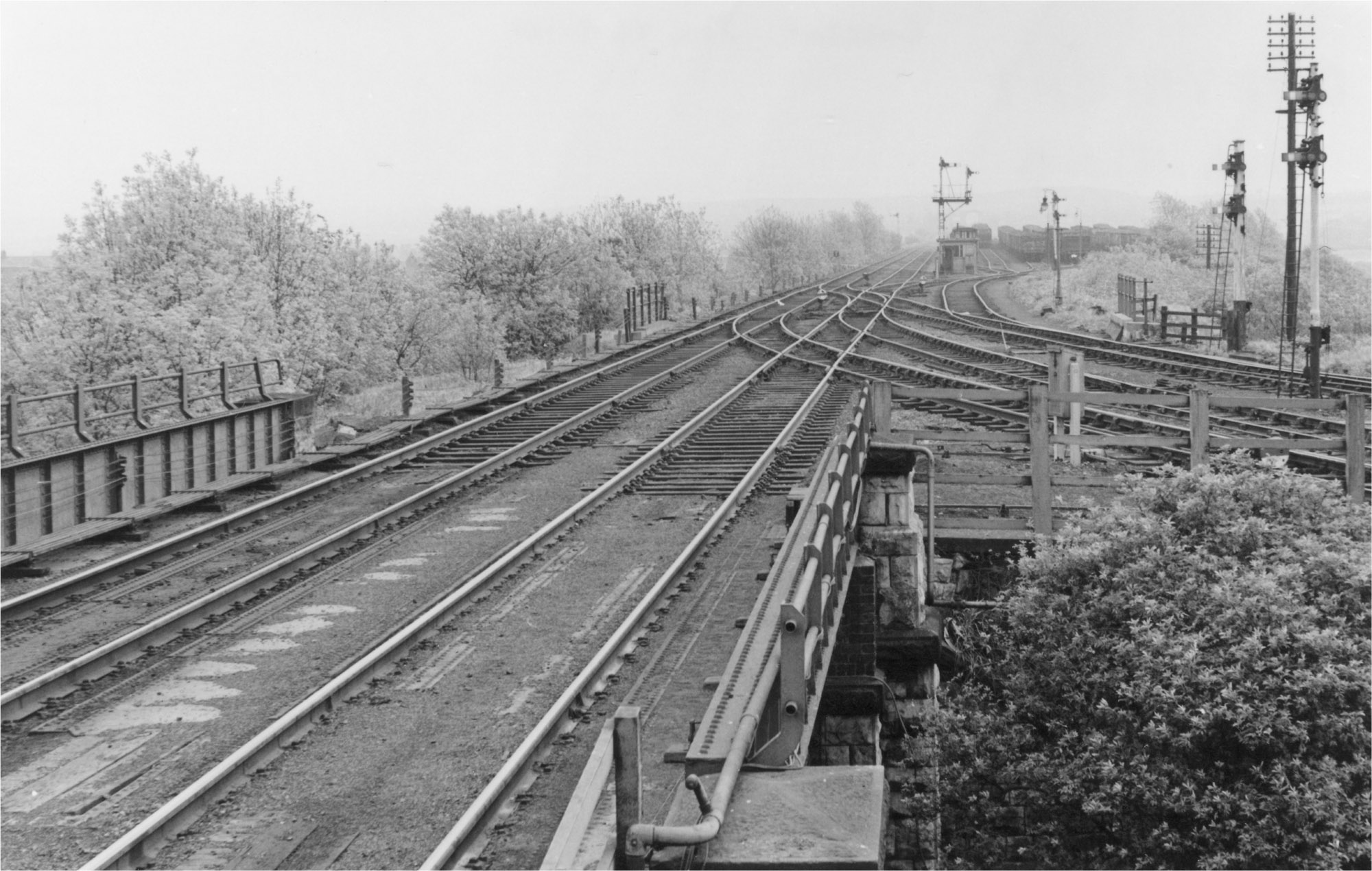 This picture shows all the lines in situe at its former glory including the extensive sidings to the right.
An underground fire on the former trackbed where the lines above go to the right around 1993 lasted a few years resulting in concrete being pumped into the ground to extinguish it.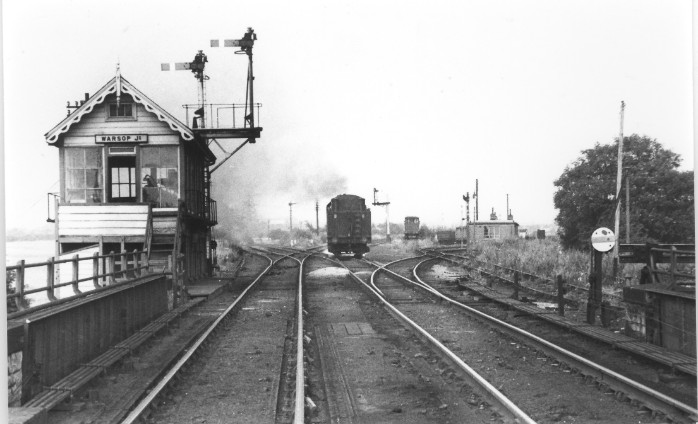 This shot of the box looking towards Shirebrook South Junction on the 18th of August 1965 shows the central lines to South jn and to Shirebrook Junction to the left, the single line to the right is into sidings.
Today, all the lines are present, the junction slightly remodeled. The concrete Pway cabin on the right is still standing. And the bridge in front of the photographer is still intact.
Picture by H. B. Priestley, shared by Chris Booth.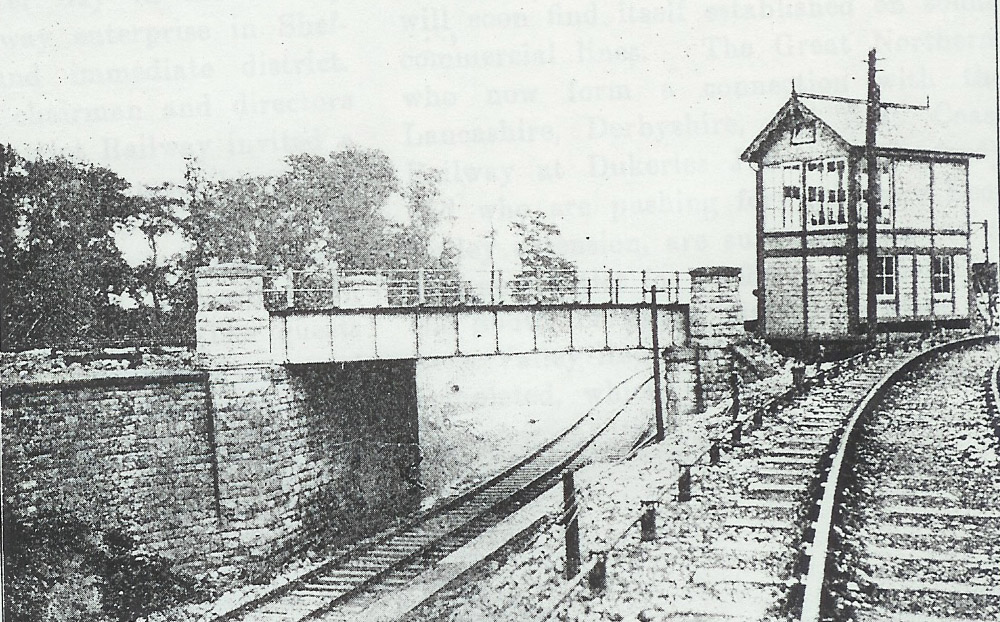 This is the original Warsop Signalbox. The lines below were to Warsop Vale Colliery (from Shirebrook Station) and the line to the right was the connecting line to Warsop Jn.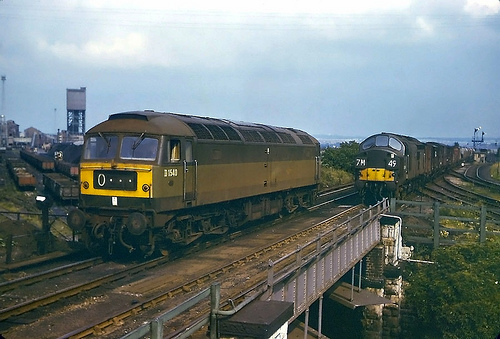 And this great photo shows the former Warsop Jn in use, and also showing the former Warsop Vale Colliery as a fully operating site.
Unfortunately today the line is very quiet and is a shadow of its former self.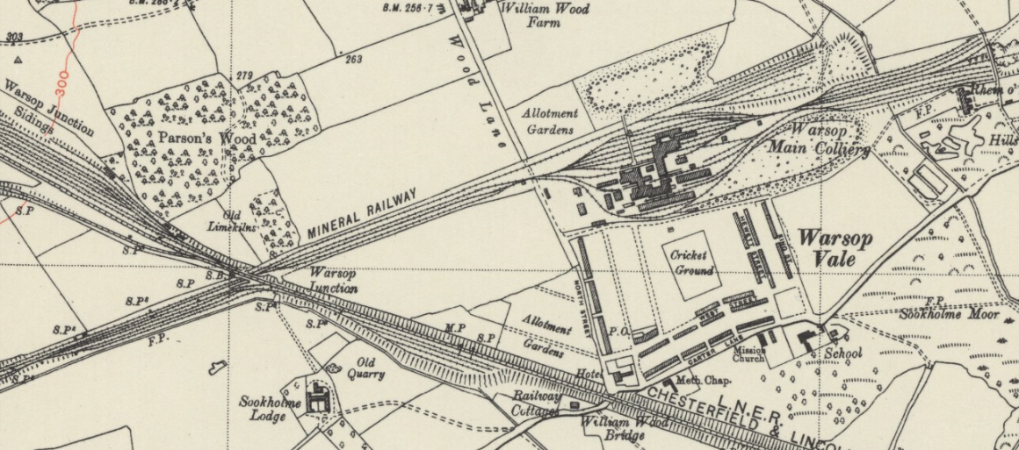 The ordnance survey map shows the big railway presence in 1938.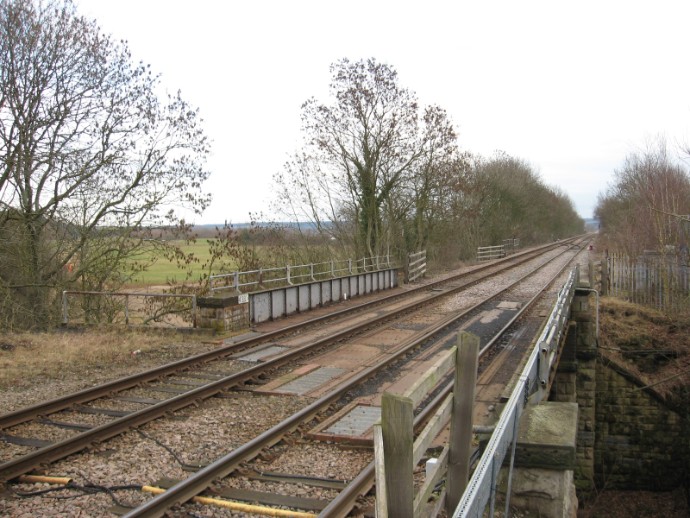 And this is a similar view in January 2011. The junction basically now is a through route from Shirebrook South to Thoresby Colliery Jn. The line still goes through to High Marnham where this is used as a test line for new engineering trains and equipment (see Rail Innovation & Development page for more information).
There is also a small branchline connection from Shirebrook Junction.
With Welbeck Colliery now closed, today it only serves Thoresby Colliery. At one point it served Welbeck, Thoresby, Ollerton, Rufford, Bilsthorpe, Blidworth, Clipstone, Mansfield and Bevercotes Collieries and was also access to High Marnham power station, so you can imagine just how busy this line was!
Many years ago it was a passenger line to Lincoln from Beighton (Sheffield) any beyond, which included busy railway sidings at Langwith Junction. It also had connections to Farnsfield Junction at Ollerton on the Mid-Notts line (see Ollerton page for more information and pictures).
With Warsop Colliery closing in 1991, the line from Shirebrook station has been lifted, and the colliery site has been regenerated as a nature reserve and public walking/cycling route utilising the old track bed.
This line alone holds a huge amount of history, and has become one of my favourites to visit and take pictures, i'm so glad Network Rail chose this line to become one of its primary test sites as this has secured its future for a little longer should Thoresby Colliery close which is looking increasingly likely in 2015.