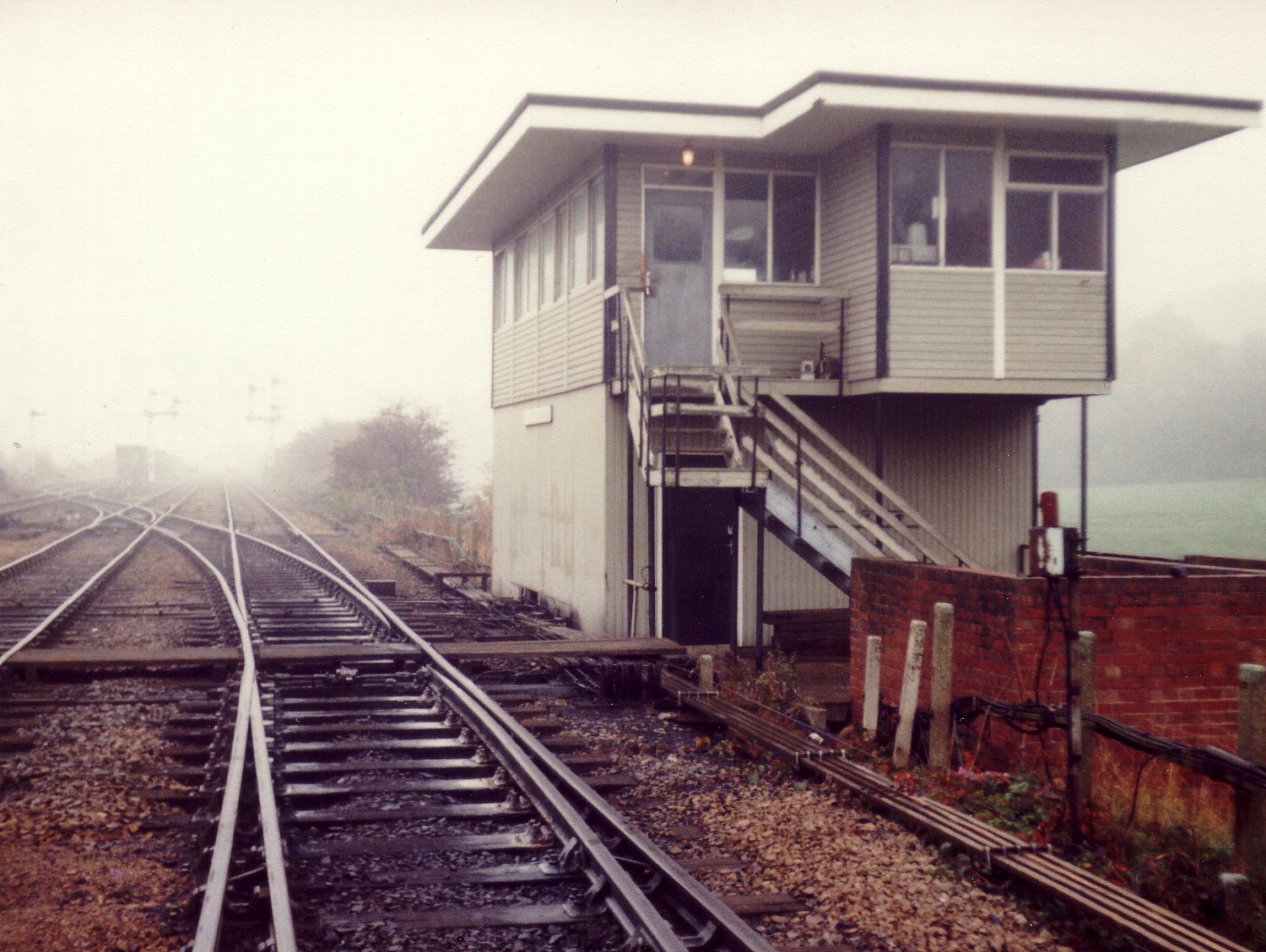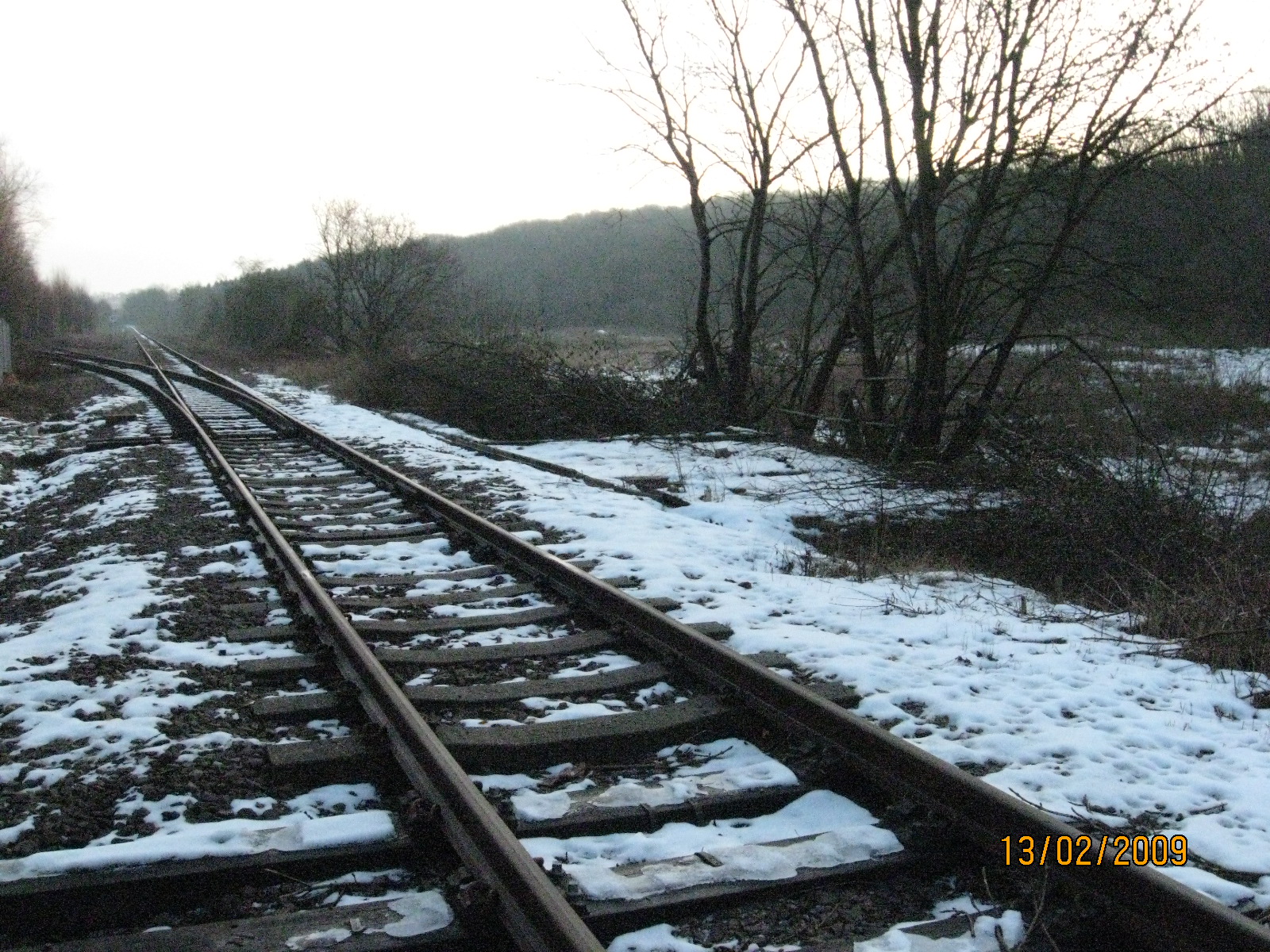 Boughton signalbox (pronouced 'booton') pictured in the 80's. It was said to be state-of-the-art.
It was situated at Boughton junction itself across from where the Relay room remains today.
The second photo is from a similar view in February 2009 showing where the box once stood and the now singled line.
The box however lived a short life when it was burn't down in 1984 in what was thought an attempt to stop coal trains reaching the power station during the miners strike.
The burnt remains are still visible even today, although the line closed in 2004 following the closure of High Marnham power station.
The cutting below is from the Retford Times on the 18th of May 1984.
No one was caught for the arson attack.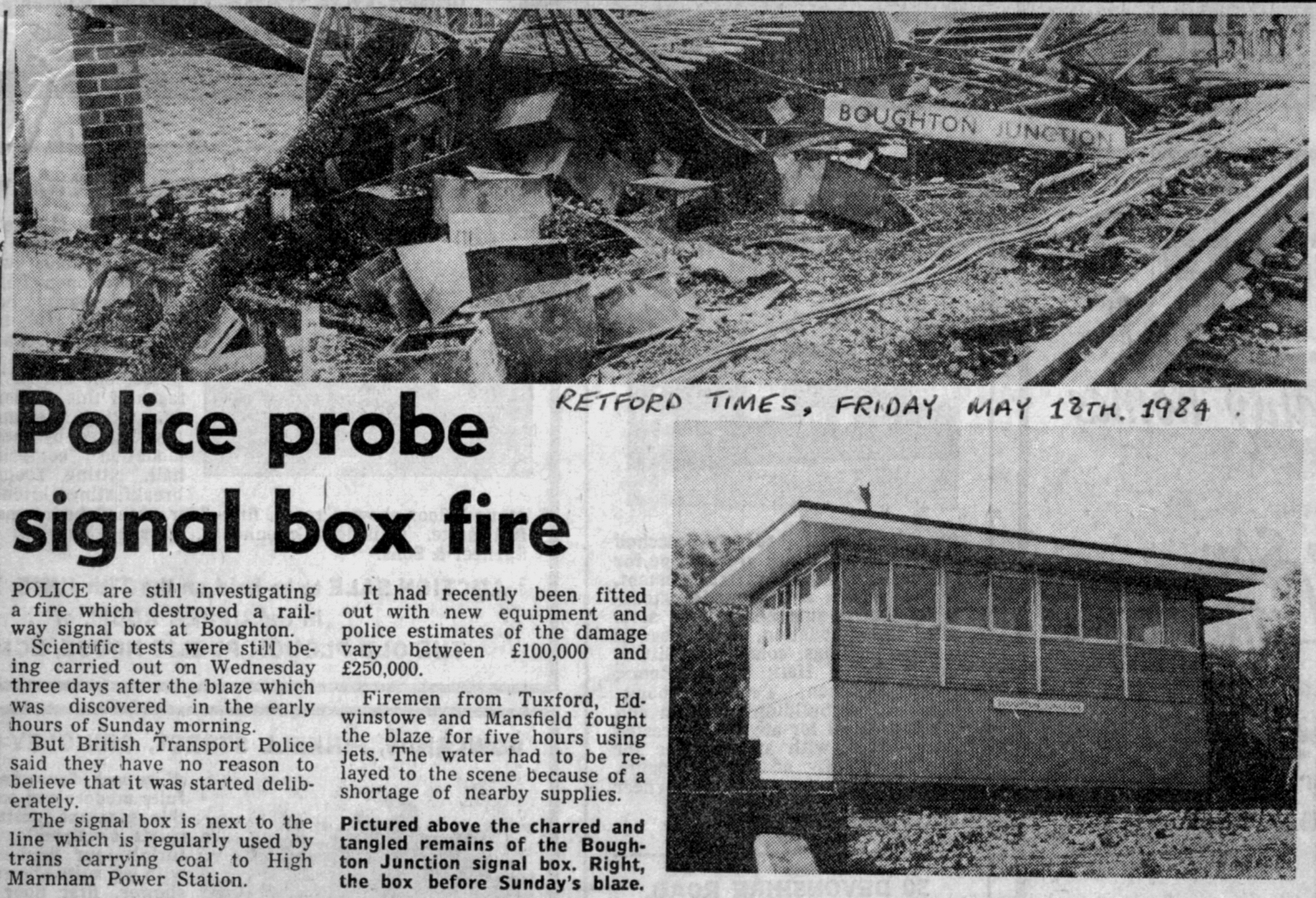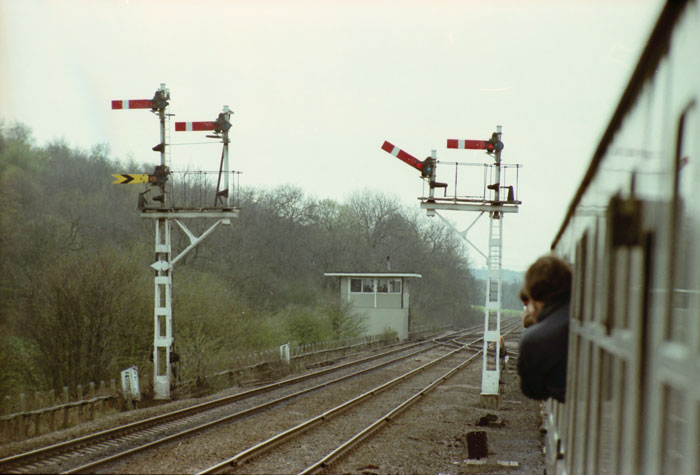 A Railtour from 1982 shows the box from a different angle towards Ollerton showing the former layout with two main tracks and the semaphore signalling.
Picture courtesy of 'eastwestdivide'.
The pictures below are of the 'new' Boughton junction and its reinstatement following the reopening of the line as a test line.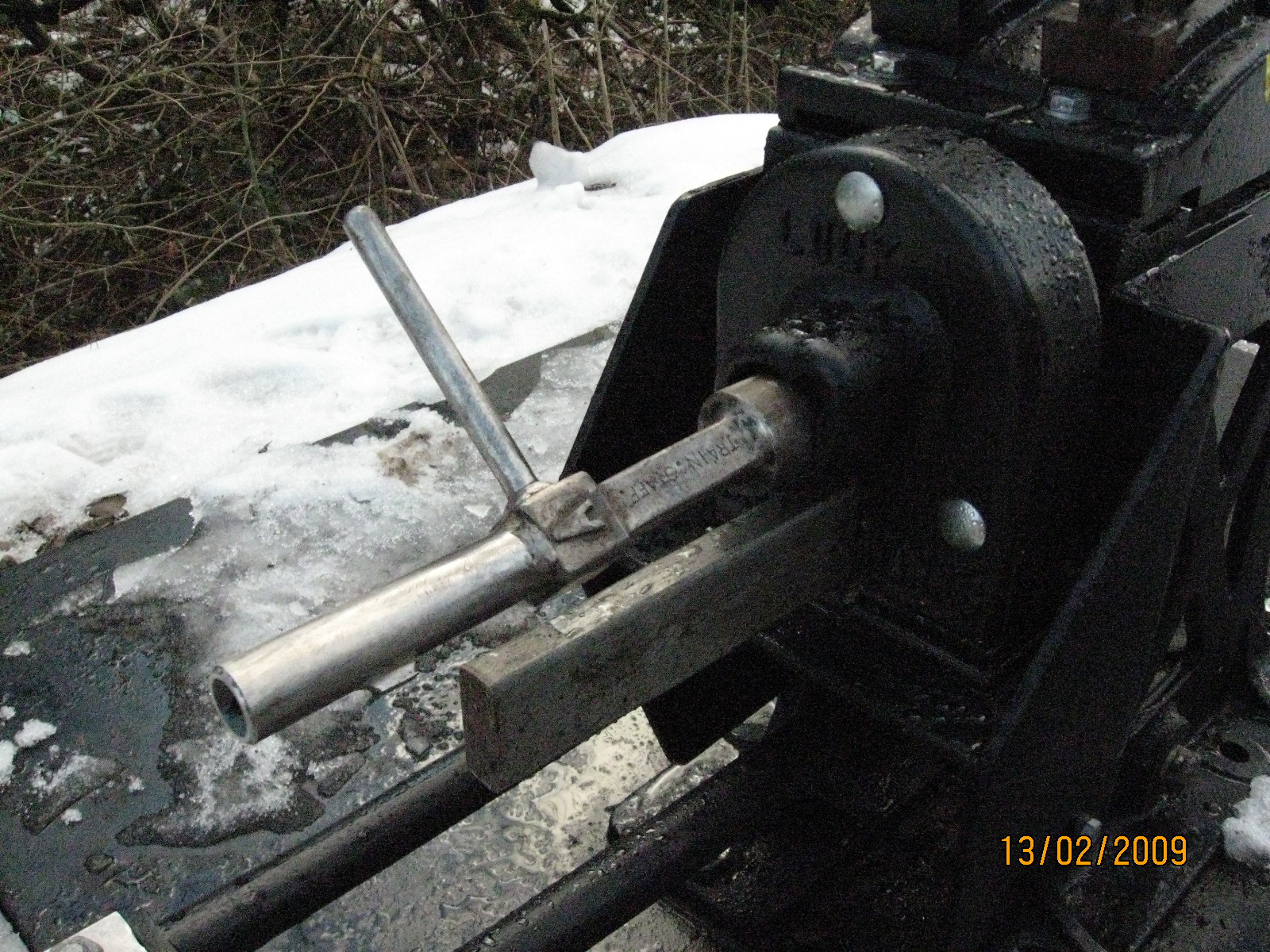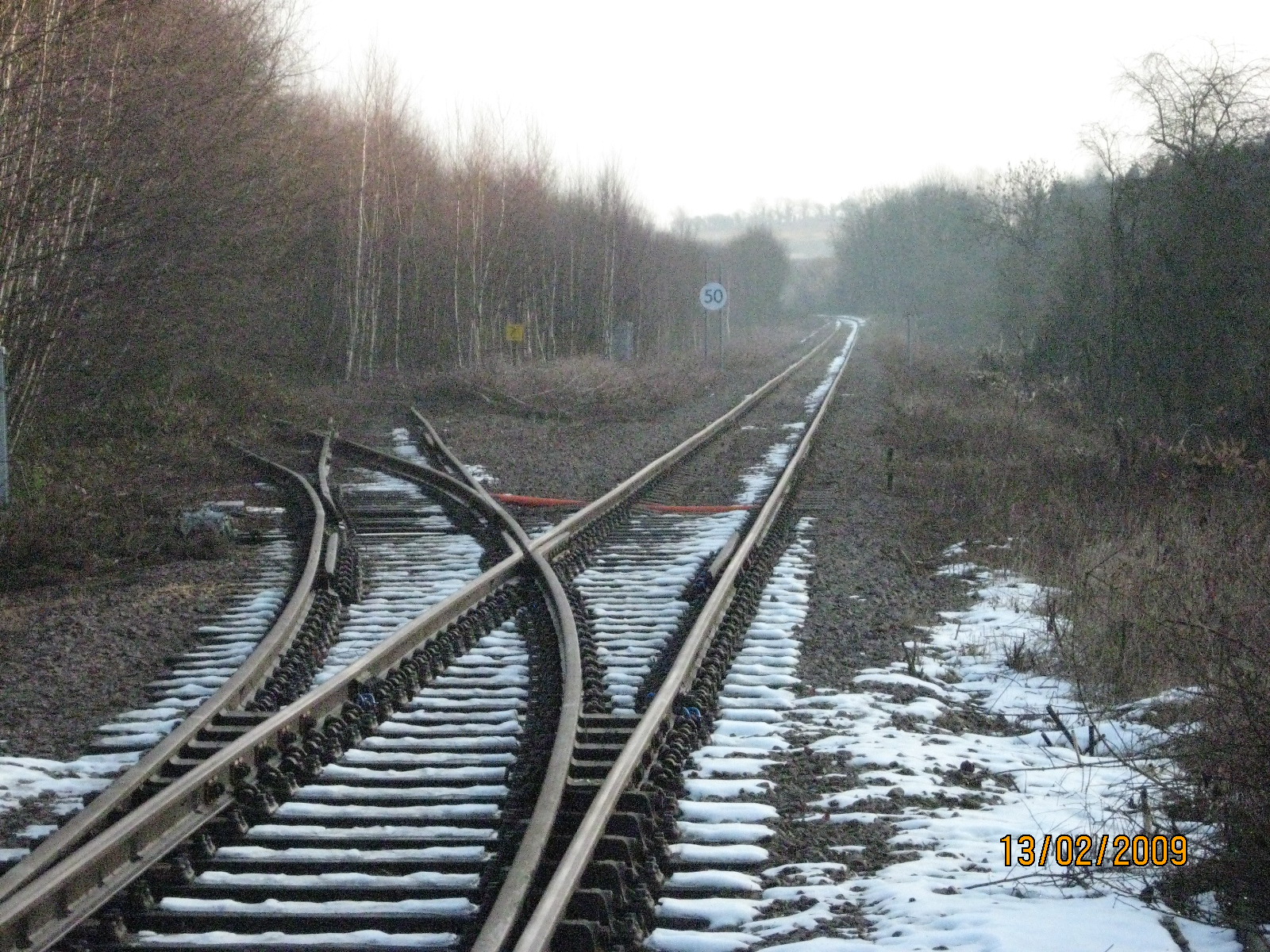 The view from Boughton towards Butterley Brick showing the new 50mph speed sign. The sidings at Boughton will likely be brought back into use sometime in 2010, they were going to brought back into use in 2009 but nesting birds in the trees delayed the work.
Please see the Rail innovation page for more pictures of the test line.
This is the 'Annets Key' that operates the GF and is also the token that 'blocks' the line, we collect this from Thoresby box which is in place of the signalling. Once this is signed for, no trains are allowed down the line.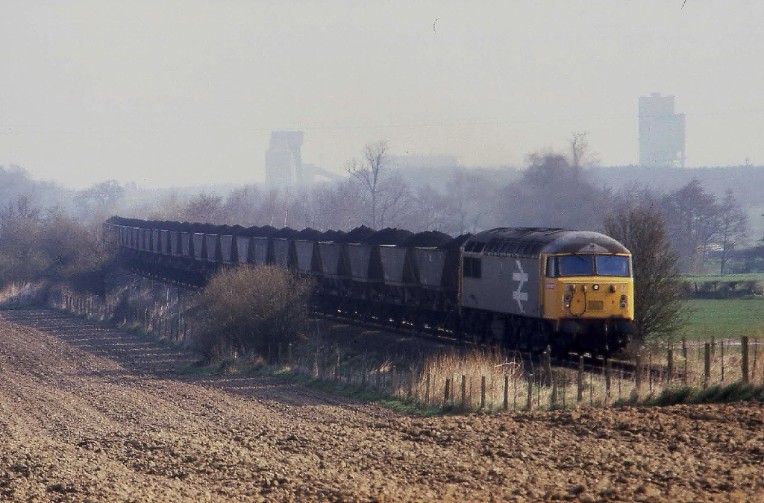 This great picture shows the branch line to Bevercotes Colliery in use. This line was from Boughton Junction and was closed in 1993 after the closure of the Colliery.
As part of the reinstatement of the High Marnham test line, this branch will also be reinstated in 2011 for the testing of the various machines that will be used to upgrade the West Coast Mainline.
Picture courtesy of Phil Sangwell.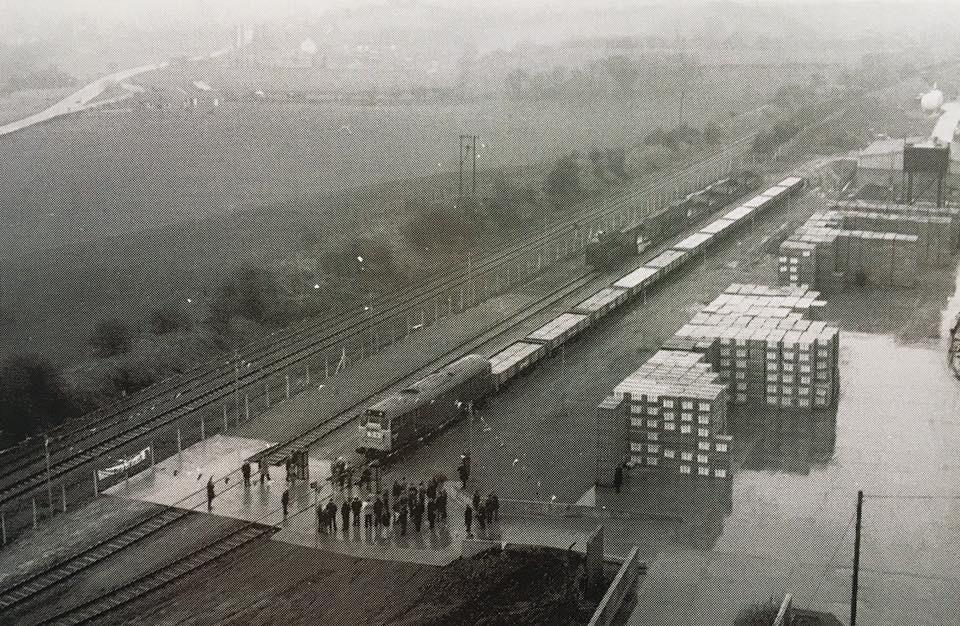 Just around the corner from Boughton signalbox towards High Marnham, there was a rail connection into a brick manufacturer called Butterley Brick.
The picture above shows the inaugural opening on the connection on the 13th of March 1984 with loco number 31433 (headcode 6T06) leading the way with dignitaries looking on.
The connection was very rarely used and from my employment in 1993, the line, although connected, was never opened.
Picture copyright of the Butterley Brick Co.