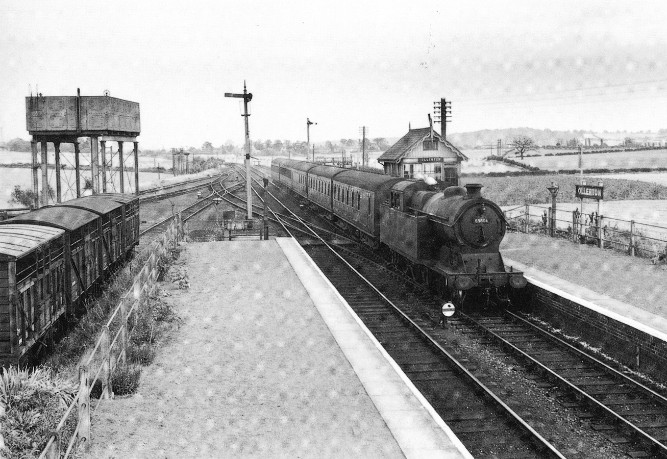 Ollerton Station with Ollerton Station signalbox pictured on the 17th of September 1955, sadly showing the last passenger service from Lincoln.
The station was opened on the 15th of December 1896 and closed to passengers officially on the 19th of September 1955, and was closed to all services (specials) on the 6th of September 1964.
It briefly opened in 1991 for two days for an open day.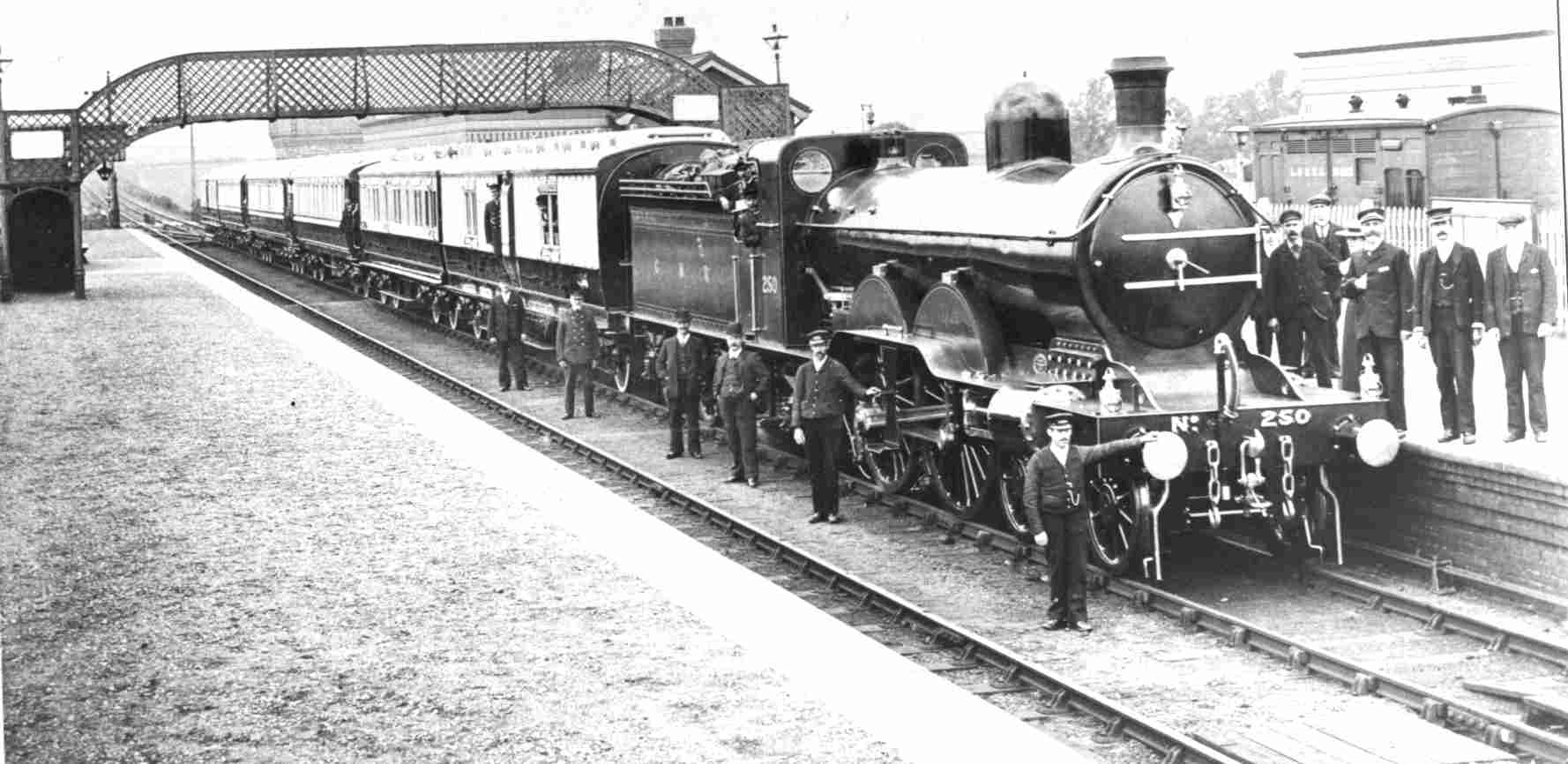 The Royal train is pictured at Ollerton station in 1903, King Edward the VII was visiting Doncaster races and was staying at Rufford House.
New Rail Line for Ollerton, Edwinstowe and Warsop?
I have heard on good authority that the long awaited plan for the re-introduction of passenger trains between Shirebrook and Ollerton are going ahead with work rumoured to start this year (2014).
The last passenger train services ceased nearly 60 years ago in 1955.
The 10m investment from Nottinghamshire County Council and possible investment from Network Rail and Center Parcs will see trains run again on the newly named 'Dukeries Line'.
Although plans are sketchy at the moment, various unconfirmed sources say the plans are going ahead.
The line has been overhauled already with test trains laying new rail and sleepers, so it wouldn't take much investment on that part, but the signalling systems and platforms would have to be built from scratch.
There are currently no indications on the signalling method or where the platforms would be erected, although personally I would have thought Edwinstowe would be the hub for Center Parcs and Sherwood Forest and Ollerton for the Energy village and the rapidly extending industrial units and new housing.
If the project was to happen and was successful, I would like to see it expanded to Tuxford and once again see a railway station in operation there, with possible links to the East Coast mainline as was the plan that never materialised many years ago.