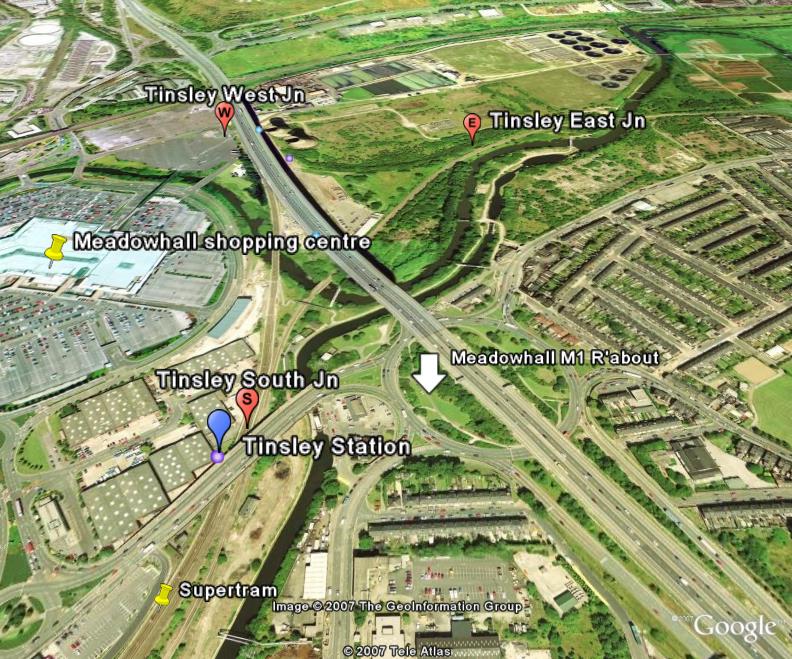 A Google Earth image showing the old layout from above.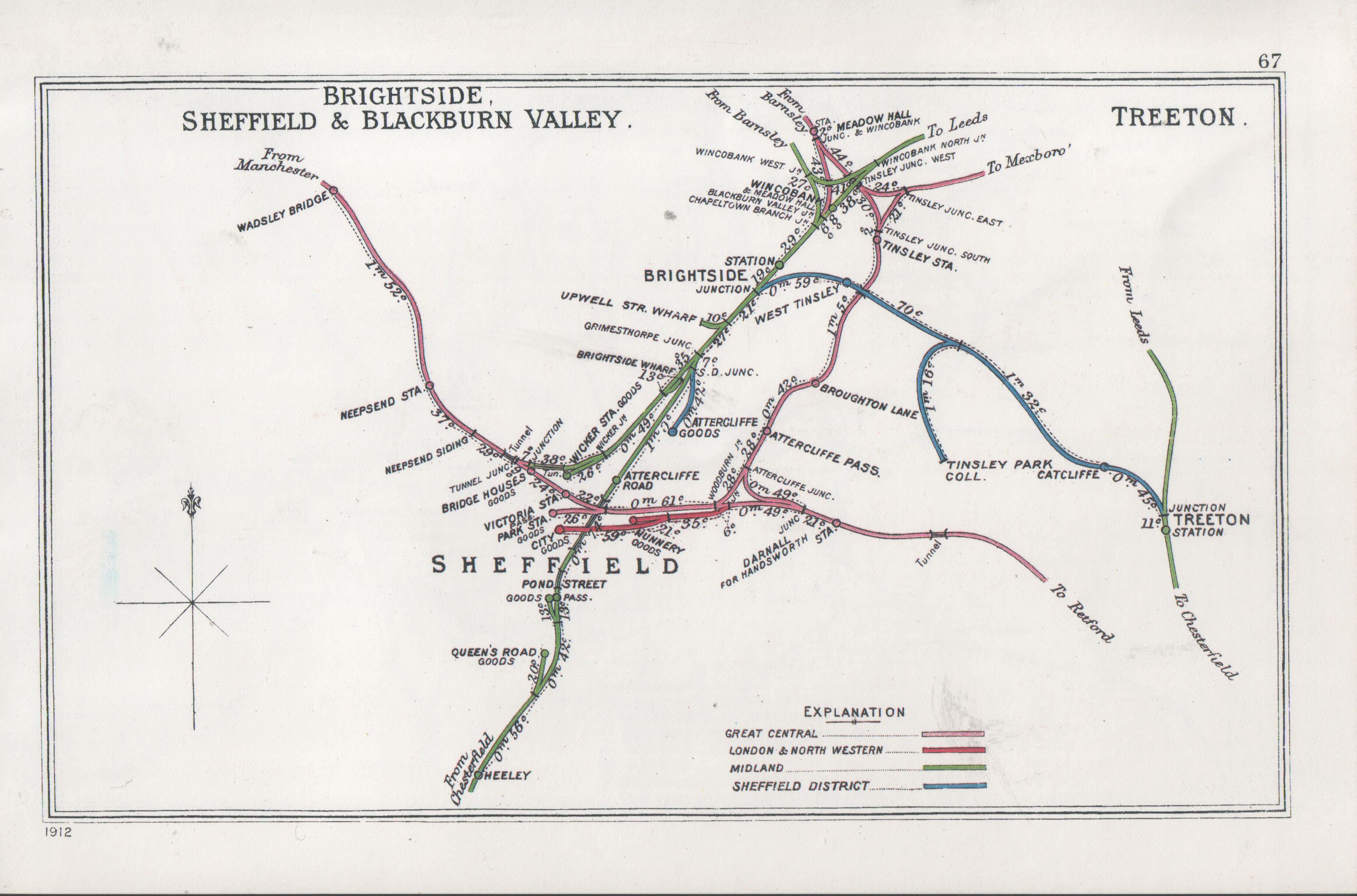 The map above from showing a large amount of Sheffield's local railway junctions in 1912.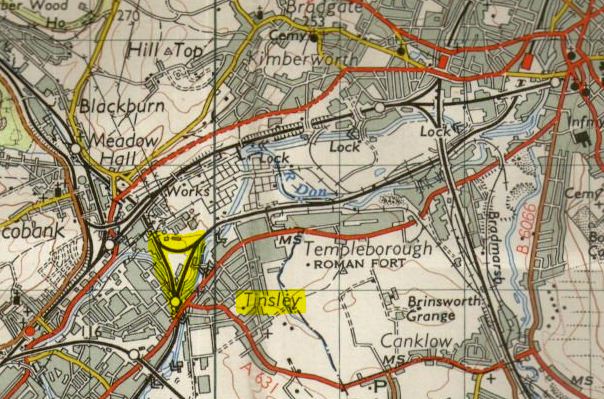 This Ordnance Survey map from 1947, shows Tinsley Junctions and the huge railway presence just around Tinsley alone.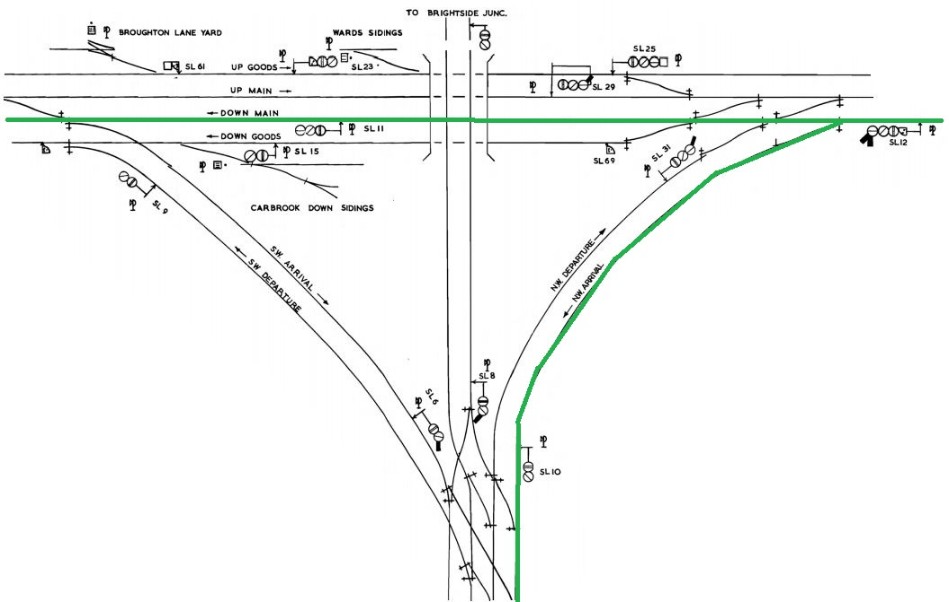 An extract of the resignalling diagrams from 1982. The green line signifies the only lines open today which are rarely used.