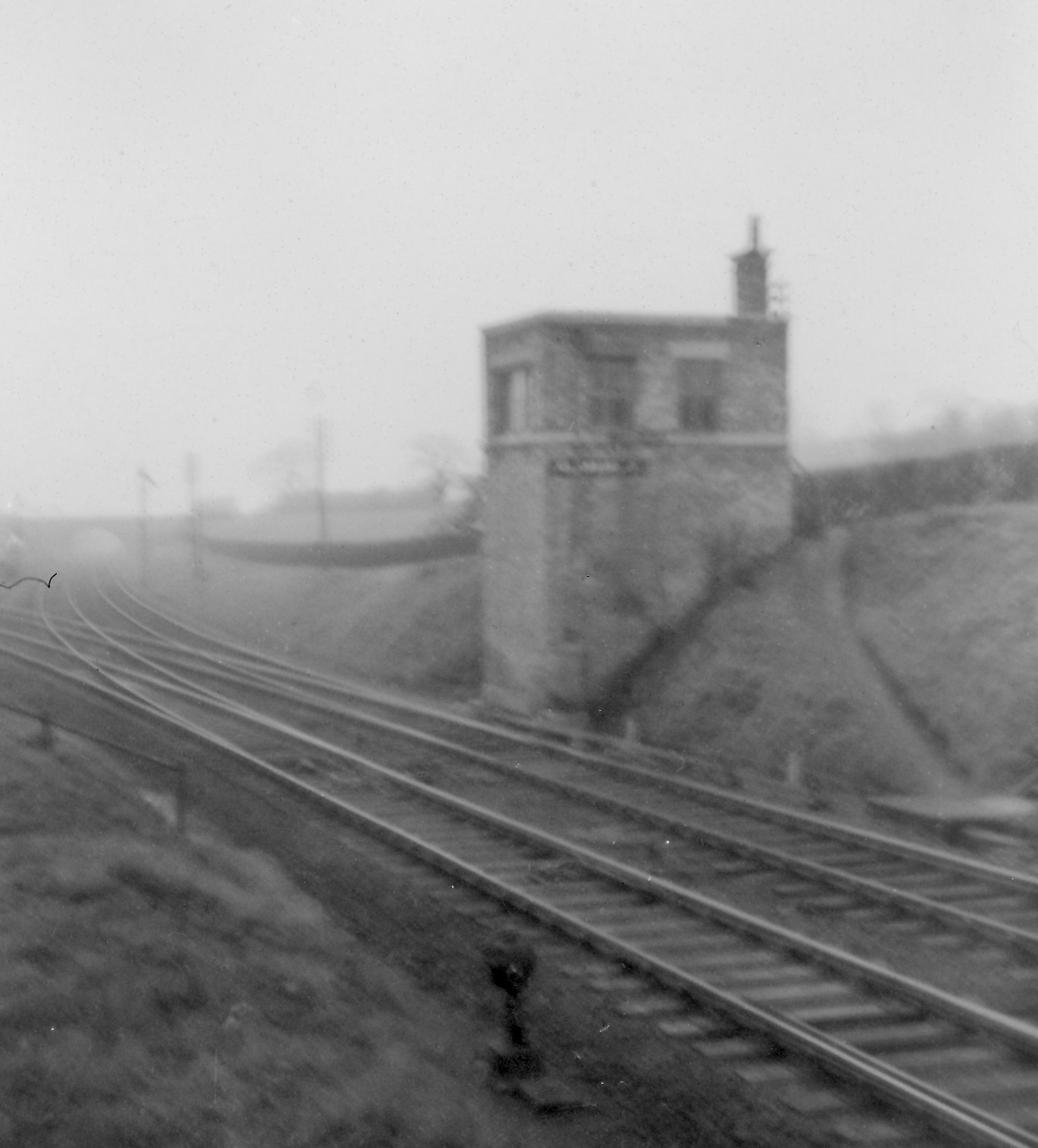 Clarborough Jn pictured in the sixties.
The lines to the left are to Lincoln (and West Burton Power Station), and the lines in the centre are to Cottam Power Station.
The lines to Cottam once served Leverton & Cottam railway stations and carried on to Lincoln via Sykes Jn.
The line was closed on the 2nd of November 1959 and the signalbox was closed on the 12th of November 1967 when control was transferred to Thrumpton. Sykes Jn however remained a little longer but was finally closed in 1988.
A project to totally relay and reconfigure the points equipment was completed in 2010 (see further below for the new junction).
Another project that keeps being mentioned is a chord line that will connect the mainline from Gainsborough Jn to the Cottam line, because at the moment all coal traffic from this direction has to go to Worksop or Doncaster to turn round and enter the line from the Retford side.
Pictured below is Sykes Jn mentioned earlier, and the line to Clarborough Jn (as you can see from the points set) is still open when this picture was taken pre 1959.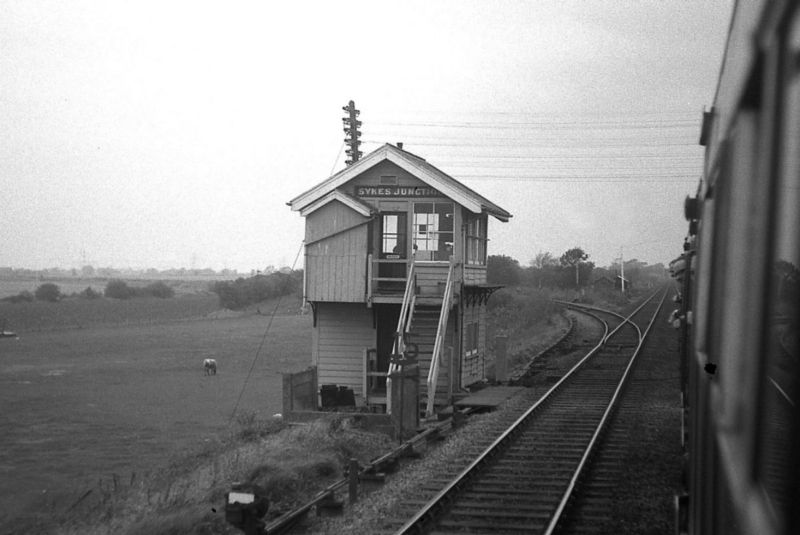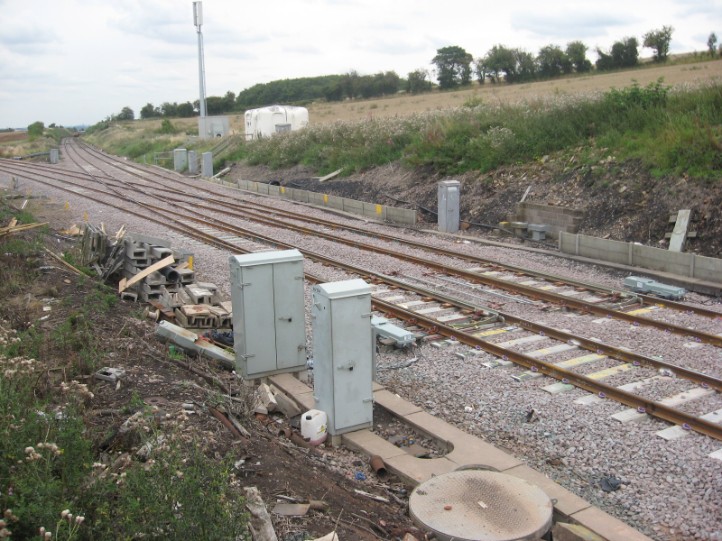 And this is Clarborough Junction today (pictured Aug 2010) after reconstruction and remodelling. The switch diamonds have now gone and the mechanical ground frame (out of shot) is now completely new with HW2000 machines in place operated by a GSP (ground switch panel) released from Thrumpton SB. The antenna in the background is part of the new digital radio network (GSMR) which will see improved train-to-signaller communications and also the introduction of direct technician-to-signaller communication. The white 'igloo' building is the 1960's built 'relay room', this will be replaced when Thrumpton resignalling takes place in the near future.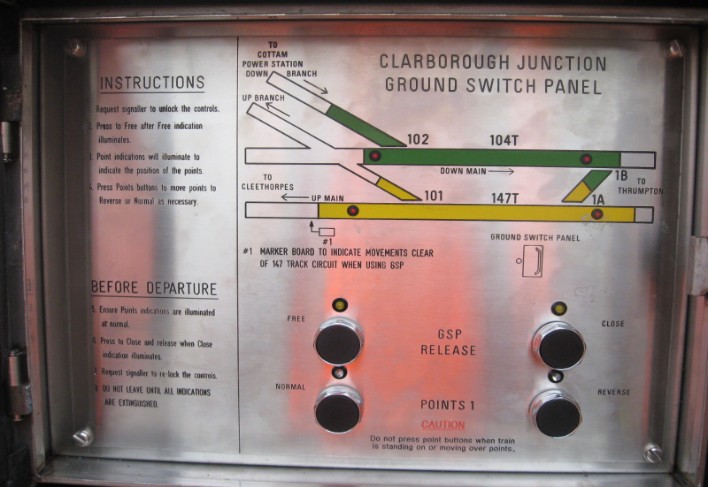 This is the control panel at Clarborough Jn for the new crossover.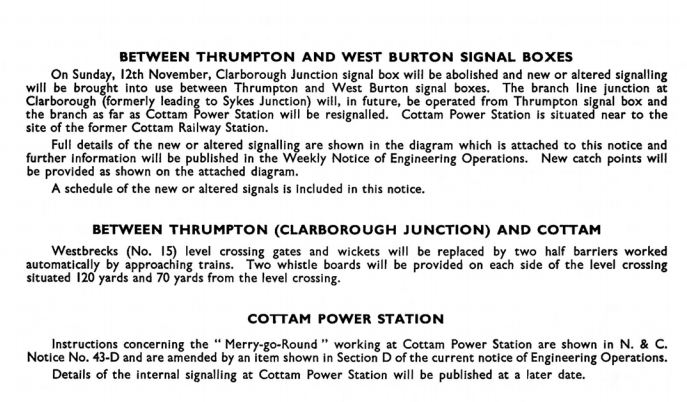 An extract from the resignalling notices showing the closure of Clarborough Jn signalbox and the resignalling of the Leverton branch to Cottam Power Station.