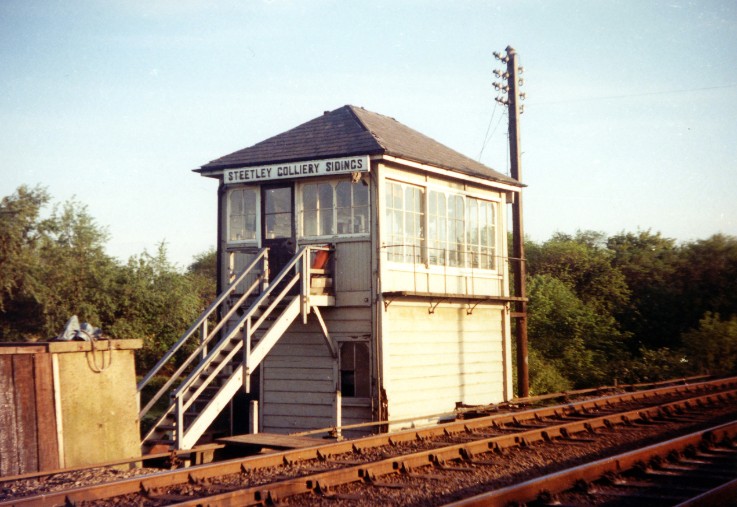 Steetley Colliery sidings signalbox was situated closeby to the main Worksop to Chesterfield roadbridge and some remains can be still seen today.
It was on the Woodend Jn to Elmton & Creswell Jn line and primarily served the colliery closeby as well as mainline traffic.
The signalbox was opened on the 7th of June 1896 and was closed July 1985.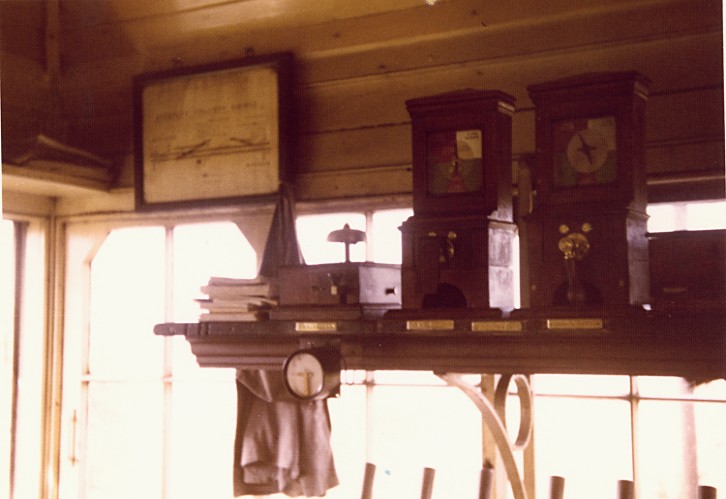 This is the block shelf inside the box and as you can see from the diagram in the top left, it controlled a very small section of the line.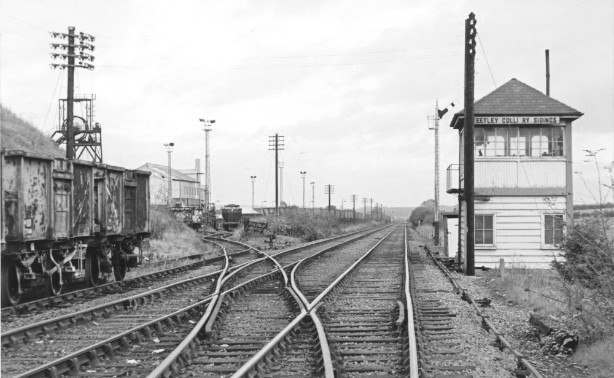 This picture taken by M.A. King on the 25th of October 1969, giving a better view of its location and the entrance into Steetley Colliery.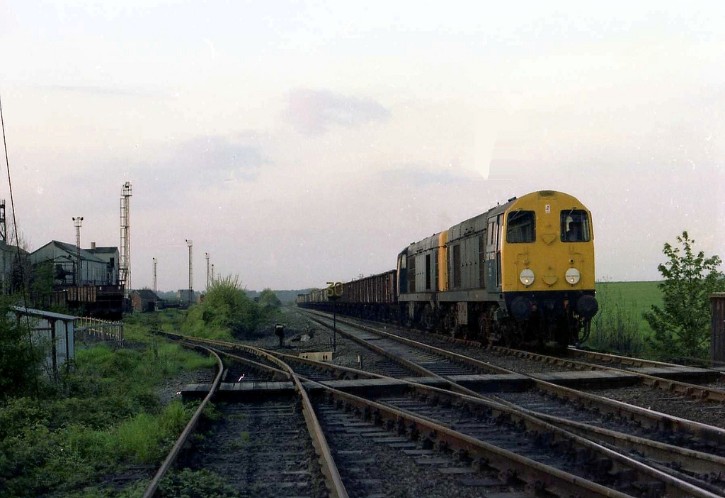 Another picture of the entrance into Steetley Colliery. I've tracked down a picture of the last train leaving Steetley Colliery, i'm just waiting for confirmation from the owner to use it.