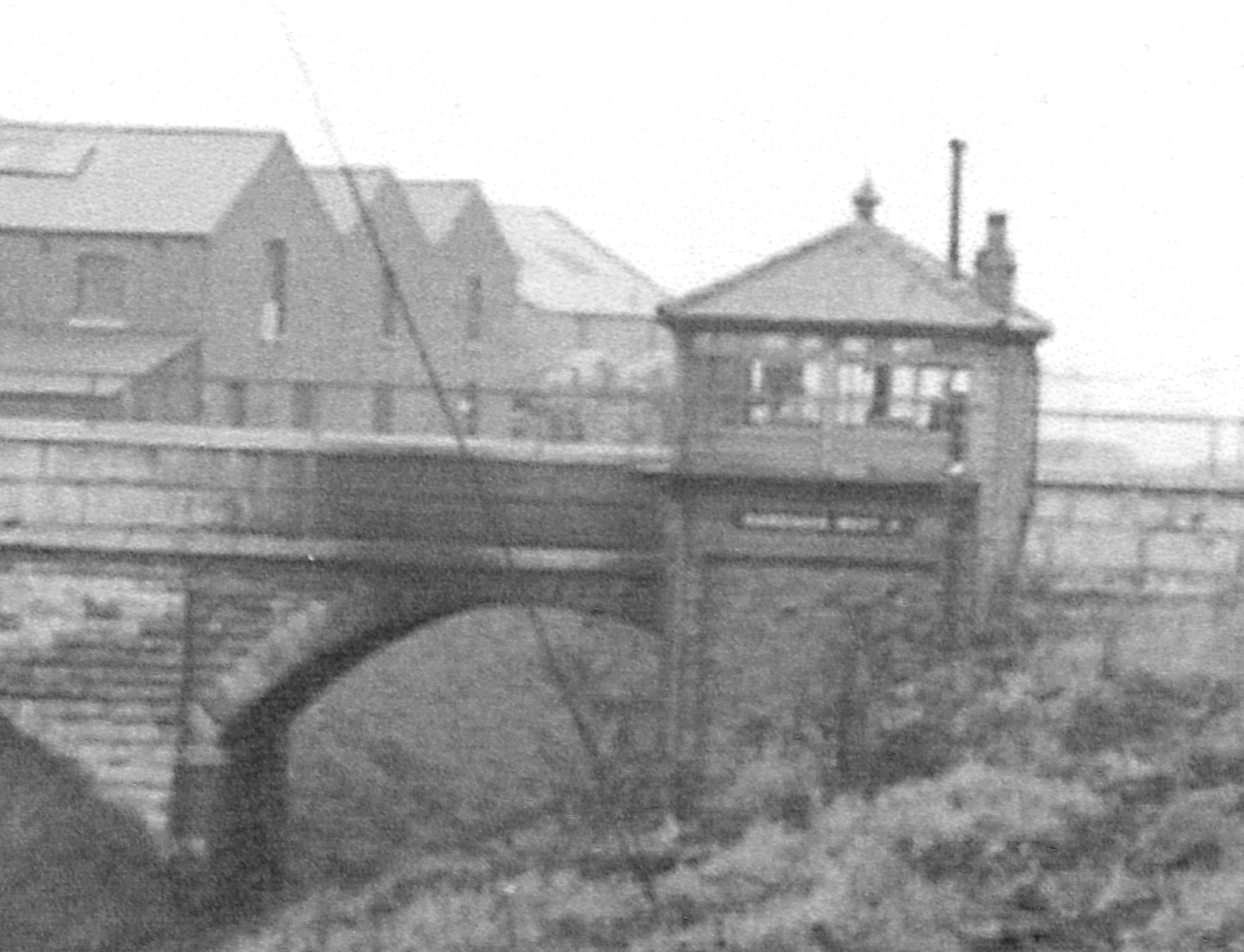 Shireoaks West Jn, picture curtesy of Chris Booth.
I actually never knew this box existed but thanks to Chris, I do now!
Looking at the location of the box next to the bridge I'm guessing it was located next to the same bridge that exists today which is now a public foot access bridge only between Shireoaks Triangle and Shireoaks marina.
This bridge was access to the former Shireoaks Colliery until its closure in 1992.
The buildings to the right are the pit buildings.