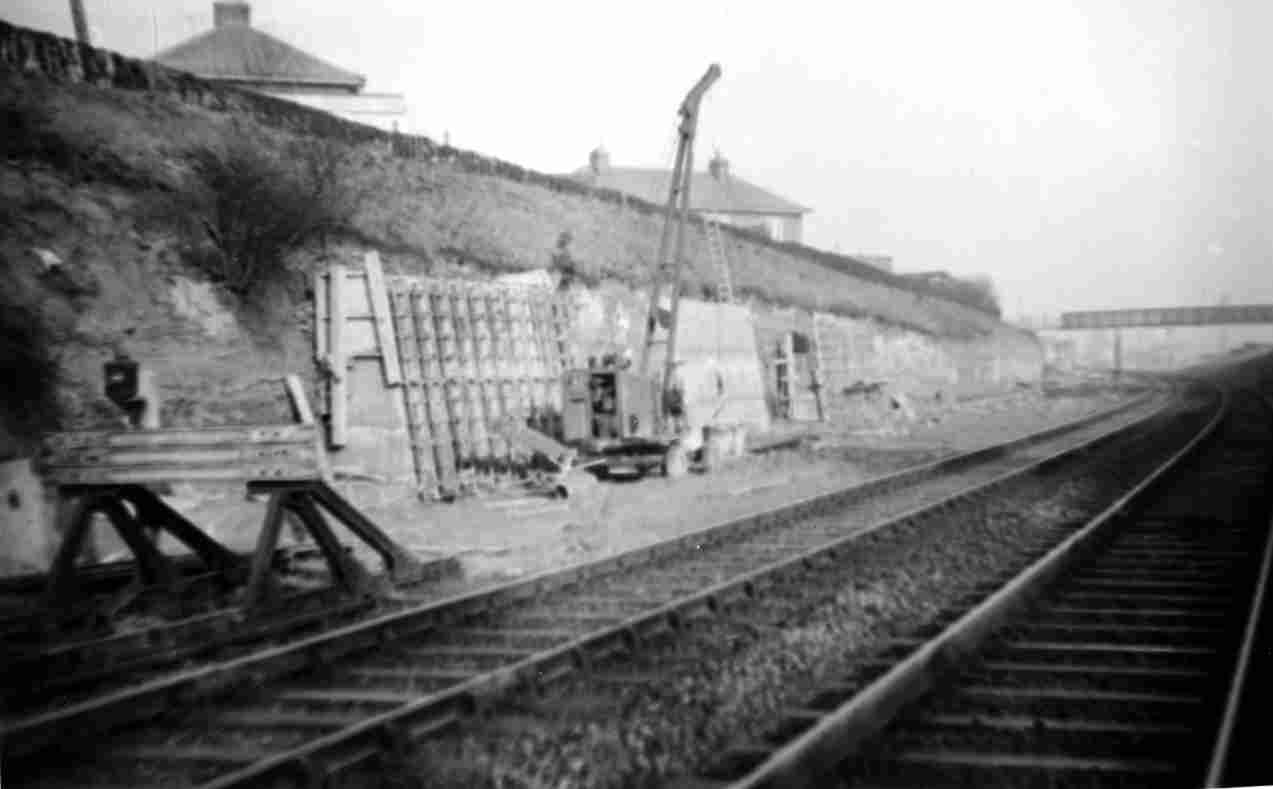 Retford dive-under commenced construction in 1963 and was completed in 1965.
It was essential to ease rail traffic congestion due to the flat-crossing that split the LNER & the GCR (the LNER is now the ECML and the GCR is the low-level line).
The construction would see a huge amount of soil removed, it would also see the closure of several signalboxes; Whisker hill , Ordsall Road , Welham Road, Gringley Road, Checkerhouse and Rushey Sidings in 1965.
The area was resignalled and control transferred to Thrumpton crossing signalbox via a brand new 'NX' type panel, after the removal of Thrumpton's own lever frame. Retford South would no longer control the so-called 'ex GC' lines.
Pictured above is the construction of the retaining wall at Gringley Goods Loop, the loop however is yet to go in. The footbridge from Trent street in pictured in the foreground.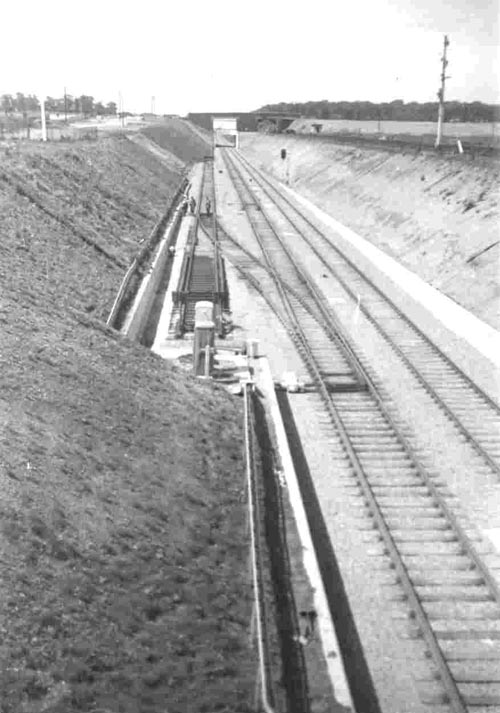 Above: West Carr road sidings go in. However this was later removed.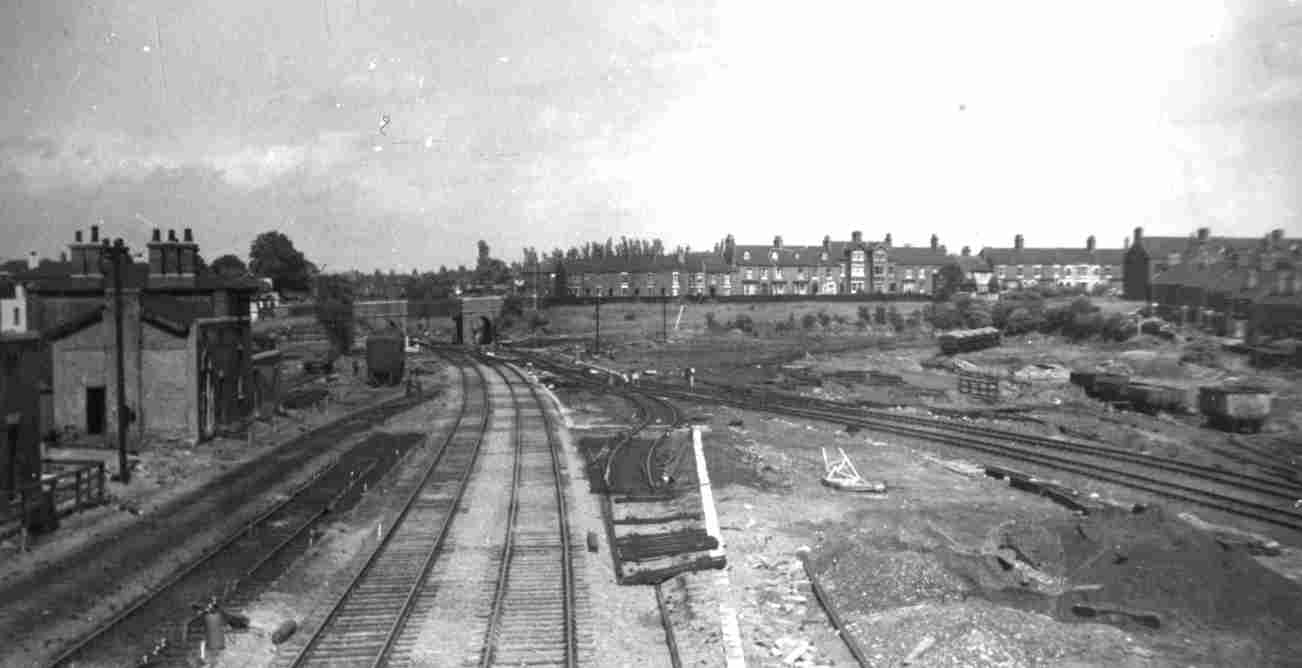 Standing on the concrete footbridge, the photographer takes a fascinating picture of the London road side and the new lines.
Note the two lines to the left that would have taken traffic up and over the flat-crossing, now disconnected.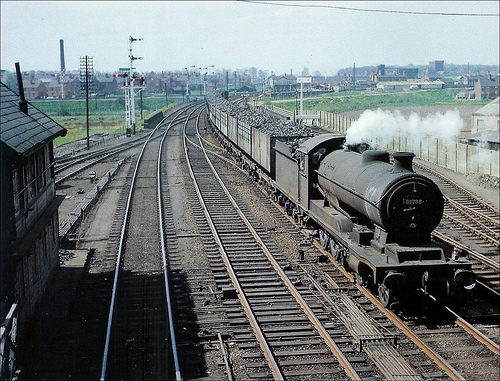 Pictured above is a steamer passing Thrumpton signalbox on the line to Lincoln, still showing the connection to the LNER before the dive-under was built. The box at this point was using mechanical signalling.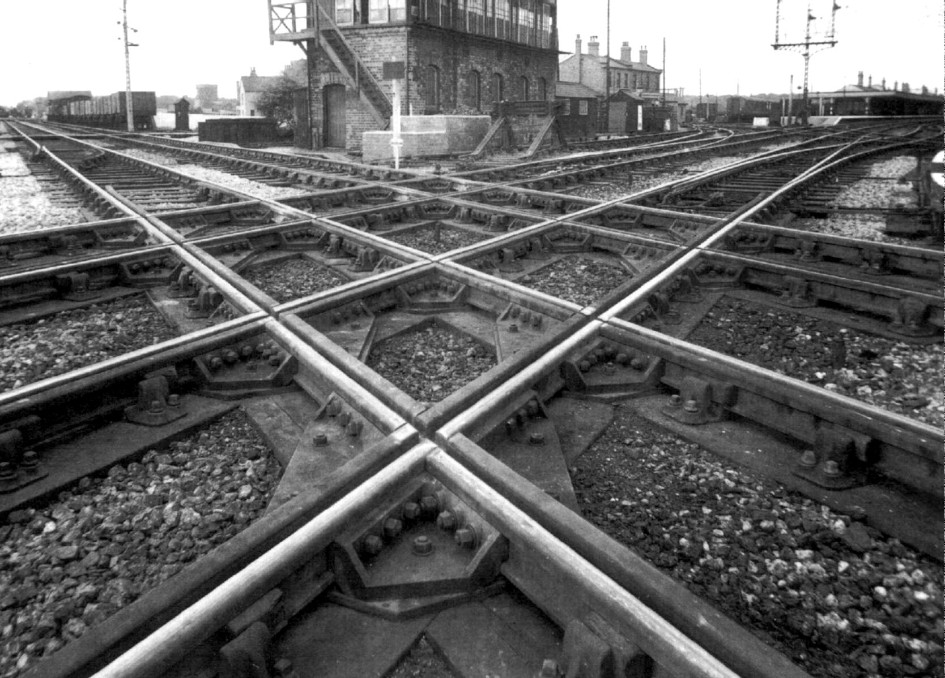 This picture shows what the work was all for; to remove the flat crossing which was becoming a bottleneck and restricting the speed of the expresses that would soon be dominating Retford. Now of course the iconic East Coast mainline.
The buildings to the right of the former Retford South signalbox is Network Rail offices today, which is where I am based.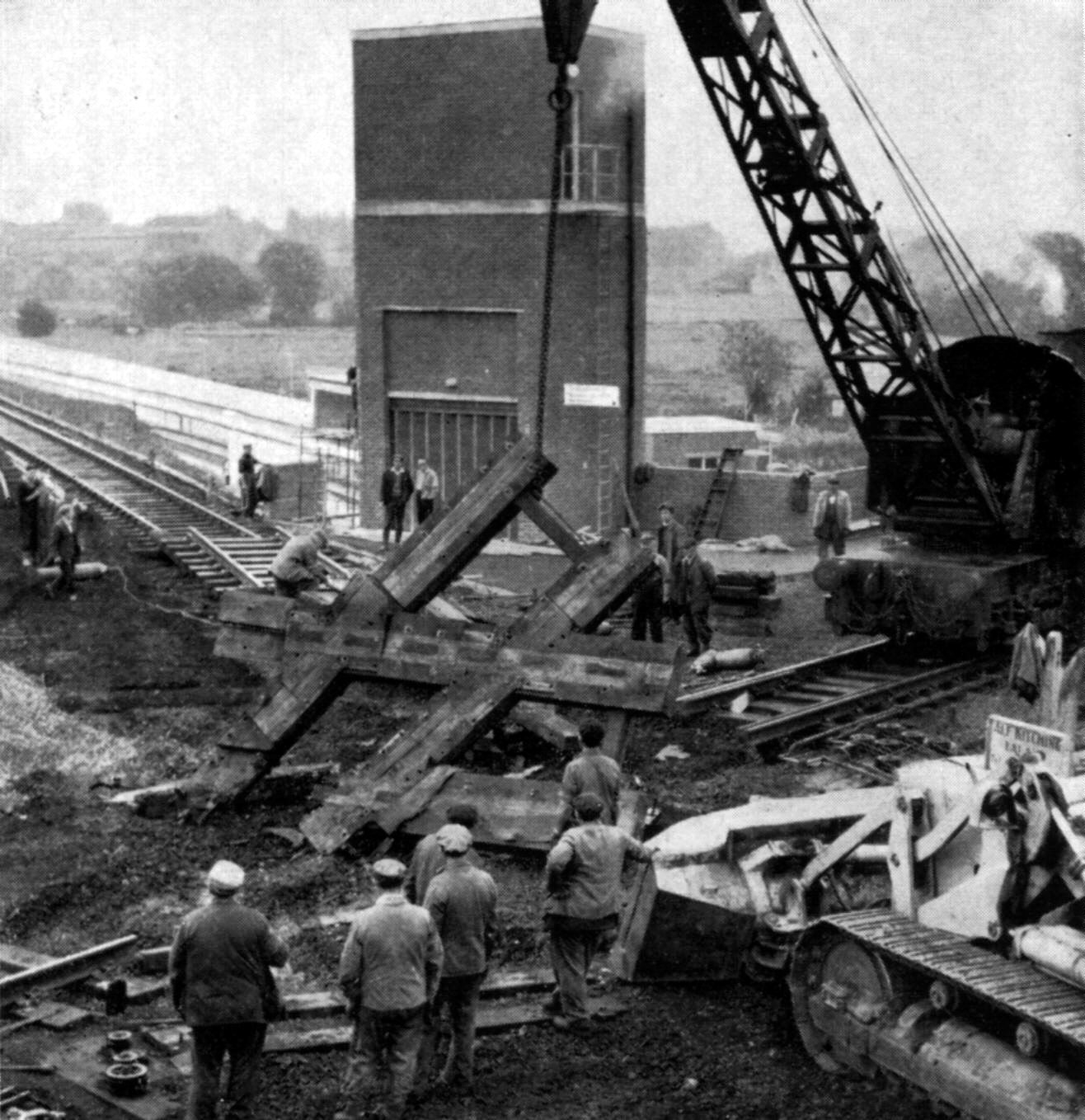 With the dive-under completed, the flat-crossing is removed on the 13th of June 1965 with a steam powered crane.
And below is an extract from the 1965 signalling instruction to drivers and signallers detailing the work and subsequent closures.